Let us roam - Brussels pulls back on latest plan for regulating mobile fees across EU
Comments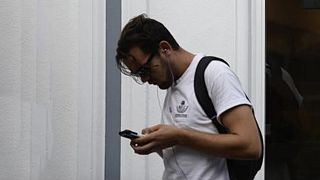 The European Commission has withdrawn proposals that would limit next year's abolition of mobile roaming charges, after criticism that the rules should go further to favour consumers.
The plans had been to limit roaming charge-free use to 90 days per year.
"In the light of the feedback that we have received," said EU Commission spokesman Alexander Winterstein on Friday, "The President (Juncker) has instructed the services to withdraw the draft proposal and to work on a new one, on a better one."
EU roaming charges have long been ripe for reform, with Brussels pledging to abolish them completely next year.
Roaming charges will end in June 2017.
Latest on 'fair use policy' ➡️ https://t.co/VQoukmV9Kzpic.twitter.com/hmcIIK4qHo

— European Commission (@EU_Commission) September 9, 2016
The u-turn on the newest roaming proposal follows a backlash from critics – who say the Commission is putting the interests of big corporations, in this case phone companies, over those of European consumers.
ahem If #roaming is abolished, but only for 90 days a yr, then roaming isn't abolished. https://t.co/nZUfGLppqf

— Berlaymonster (@Berlaymonster) September 9, 2016