EU watchdog demands clarification over Barroso's Goldman Sachs job
Comments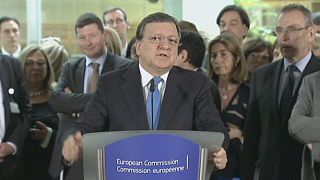 EU Ombudsman Emily O'Reilly has demanded that the European Commission (EC) clarify its position over the recent appointment of former EC president Jose Manuel Barroso as chairman and adviser to Goldman Sachs.
Barroso, who headed the commission at the height of the eurozone crisis, has been appointed to the investment bank's Brexit unit, sparking criticism over potential undue influence.
O'Reilly has written a letter to Barroso's successor Jean-Claude Juncker, asking for an explanation as to the commission's view on the former EC president's new job – in light of EU treaty obligations that stipulate the requirement for commissioners to "behave with integrity both during and after their term of office."
A petition by employees of EU institutions is calling for "strong, exemplary" measures against Barroso, and says his actions have "dishonoured" the entire European Civil Service.
The petition, which was launched last week, has topped 120,000 signatures.