The Brief from Brussels: Merkel's loss is the far-right's gain
Comments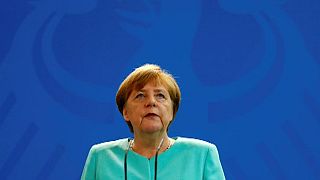 This is the Brief from Brussels, a daily round up of the top stories from across Europe.
In today's edition: analysis of Sunday's regional election in Germany, which delivered a blow to Chancellor Angela Merkel's Conservatives, and a boost for the far-right AfD party.
Also, Brussels announces plans to explore ways to take action against Volkswagen over the emissions scandal.