In pursuit of the American dream
Comments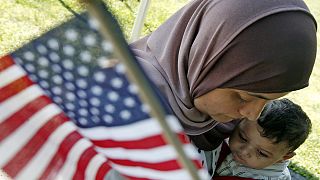 Current flows of migrants around the world are among the biggest ever seen.
"Give me your tired, your poor, your huddled masses yearning to breathe free," is the quote on the Statue of Liberty in New York harbour.
However, amid election talk of walls and legislative reform in the United States, is immigration becoming a political punching bag?
In this edition of Insiders, Valerie Zabriskie goes to the states of Texas and Arizona to find out if the reality is living up to the dream.
We then investigate the US approach to immigration in an interview with Valérie Gauriat.