The Brief from Brussels: Greece faces another cash crunch
Comments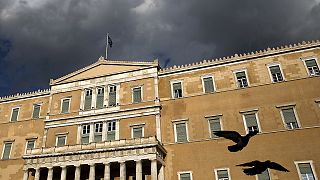 This is the Brief from Brussels: Euronews' daily round-up of the biggest news stories that are making headlines in Europe's capital and beyond.
In this episode: Greece faces another cash crunch unless a debt talks deadlock can be broken; the OECD backs the Remain campaign and warns Britons of the costs of Brexit; the UN weighs in on freedom of expression in Turkey, and Finland's parliament wonders whether the country has a future inside the European single currency.
Click on the video above to see Thursday's edition of the Brief From Brussels.