MEPs call for restrictions on weed-killing substance
Comments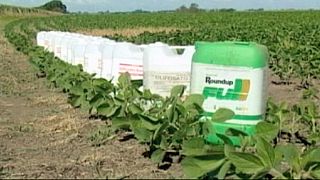 MEPs have voted to renew the licence for glyphosate – a chemical widely used in popular weed-killing products – but only for an additional seven years.
The European Commission wants to extend the licence until 2031; it runs out this June.
However, the European Parliament's vote is non-binding and has no legal effect whatsoever.
MEPs also said it should be restricted for professional uses only.
The World Health Organization's International Agency for Research on Cancer (IARC) has said that glyphosate should be classified as "probably carcinogenic to humans."
Two-third of Europeans back a ban on the substance, according to a YouGov poll of 7,000 people published earlier this month.