The lucrative business of migration
Comments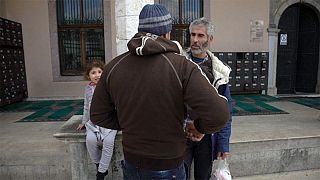 Criminals based in Turkey have picked up an unexpected windfall with the arrival in the country of hundreds of thousands of desperate refugees and migrants. Vast fortunes are being made off the backs of homeless uprooted people in a sellers' market where the price of safety and a place in the EU is too high for many.
Very often it is Syrian smugglers making money off fellow Syrians
This is the first episode of "Insiders", euronews' flagship current affairs magazine with an in-depth look at the critical events shaping our world.
After Turkey we go to Italy, where millions of euros intended for migrant and refugee centers have been embezzled by a mafia-type network.
Finally, the massive flow of migrants to Europe has proved to be a bonanza for private security companies. The brand new and highly secured camp in Calais, France is a good example.
Insiders +: Live updates from our team