How does your country treat asylum seekers?
Comments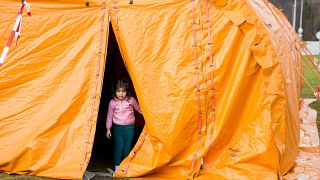 In April, Euronews will launch its new Insiders programme. Taking up from our successful Reporter series, the weekly show will uncover the truth behind issues that matter to European citizens.
And we want your input. We're planning an episode on the challenges faced by refugees trying to integrate into their new homelands.
So have you been through the process or do you know someone who has? What have been your experiences as a neighbour, or worker, or member of a community?
Please share your experiences using the form below or by sending us a message on our Facebook page.