EU governments must share more intelligence, says anti-terror czar
Comments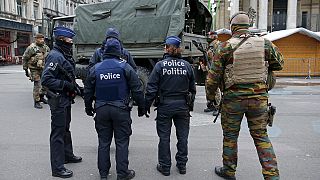 Governments across Europe should share more intelligence, the EU's counter-terror coordinator has said.
Gilles de Kerchove told MEPs that countries need to be better at exchanging information if they want to tackle threats such as ISIL.
"The only possible often evidence are based on interception, emails, something that we can get, and this is not easy because most of the digital evidence are stored in clouds in the United States, and we have to speed up the process and not wait for 8 months before getting the evidence in the best case," said De Kerchove.
But EU nations have been reluctant to share sensitive national security information in the past.
However, interior minister recently agreed crackdown in firearms trafficked into Europe amid concerns that terrorist groups were smuggling weapons through the Balkans to the EU.
Negotiations are still ongoing on finalising a Passenger Name Record system that would store air passenger data.
De Kerchove told reporters in Barcelona on Monday that he hoped an agreement would be struck by the end of the year
A similar bill was scuppered two years ago.
MEPs and human rights campaigners said at the time that it was a blow to civil liberties in Europe.