Europe Weekly: US, Russia remain split on Syria
Comments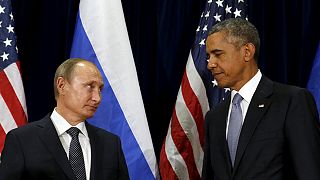 In this edition of Europe Weekly, all eyes turned to the 70th United Nations General Assembly in New York.
World leaders focused on Syria, tackling ISIS and Europe's refugee crisis.
US President Barack Obama met his Russian counterpart, Vladimir Putin, on the sidelines of the meeting.
Two days later, after receiving the backing of Russia's parliament, Putin ordered airstrikes to start inside Syrian territory.
Also this week, Slovakia launched a legal challenge to the EU's decision to relocate 120,000 refugees and migrants.
Click on the video above to see this week's show.