Struggling to survive: Greek SMEs count the cost of reform
Comments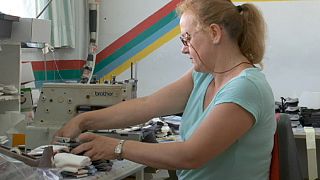 Greeks go to the polls once again this month over a bailout package that has deepened their country's political turmoil. Prime Minister Alexis Tsipras called the snap election to quell a rebellion in his anti-austerity Syriza party. It is a calculated gamble that he will get popular backing for the harsh reforms required as part of the deal. But, in a country worn down by years of austerity it's far from certain that the leftist leader will.
We will try to survive and then the state can have its money.
The support of small and medium-sized businesses is by no means gauranteed. They are bearing the brunt of "tax hikes and extra costs that come as part of reforms:"http://www.independent.co.uk/news/business/news/greece-debt-crisis-live-the-list-of-reforms-that-greece-must-meet-if-it-wants-another-bailout-from-europe-10383901.html. Those measures are intended to boost business in the long run. But, as Eleni Rizapoulou finds out in the this edition many are struggling to survive now and have little faith that today's pain will be tomorrow's gain.
Click on the video to see her report.