Europe Weekly: migrant crisis spins out of control
Comments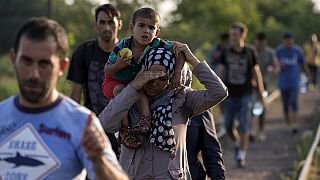 Coming up on this edition of Europe Weekly…euronews takes ride on the migrant express as hundreds people try to make it to Serbia and on to the EU.
The German Chancellor is praised by asylum seekers but faces a backlash by the far-right.
And the dangers that migrants face is brought home as dozens are found dead in the back of a truck.
All those stories and more coming up in Europe Weekly.