Eurogroup approves launch of Greece bailout talks
Comments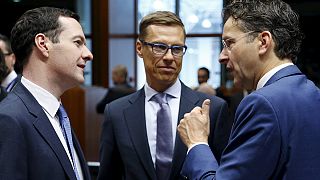 The Eurogroup is seeking 7 billion euros of bridge financing for Greece from the European Financial Stability Fund from which Greece will be able to pay back its arrears to the International Monetary Fund, the body's chairman said on Thursday.
Jeroen Dijsselbloem, who is also Dutch finance minister, told an emergency session of the Dutch parliament there was broad agreement that the IMF needed to be involved in future Greek bail-outs.
He also said it was "realistic" to expect to raise 50 billion euros from the sale of Greek state assets, which would be staged over more than the three years of the bail-out Greece signed up to last weekend.
"Rather than a fire sale, privatisation will be pursued slowly in order to ensure better returns are achieved," Dijsselbloem told Dutch lawmakers.
Reuters