Major firms should no longer exploit fiscal loopholes to pay less tax
Comments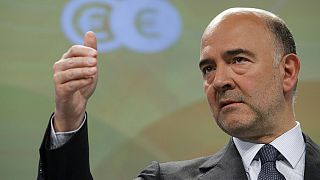 The European Commission says major firms should no longer be able to exploit fiscal loopholes to pay less tax on their profits.
It wants companies to pay taxes where they do business and proposes common rules for calculating corporate tax.
It follows a series of scandals involving top multinationals.
- We have a single market, we need a single rule book for cross border company taxation. companies acting in several member states would use a single base across all member states when computing their benefits, in stead of using national basis as it is the case now – said Pierre Moscovici, EU Commissioner for Economic and Financial Affairs.
The Commission also named 30 nations or territoriesi deemed particularly "non-cooperative," when it comes to clamping down on tax evaders.
They include Liechtenstein and Monaco.