MEPs tell shoppers to pay more for plastic bags
Comments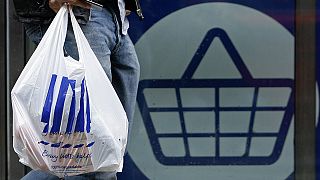 Member of the European Parliament on Tuesday backed plans to curb the use of lightweight plastic carrier bags.
Shoppers will have to use reusable bags or pay more for plastic bags which can be harmful to the environment.
EU governments have already backed the proposed law once, but their final approval is expected later this year.
Countries will have the choice of two possible option.
They can either end free plastic bags by the end of 2018, or slash the average number of bags used per person to 40 seven years later.
Five years ago, every EU citizen used an estimated 198 plastic carrier bags.
In that same year, an estimated eight million bags ended up as litter.