London calling: why home-loving Hungarians are flocking to British capital
Comments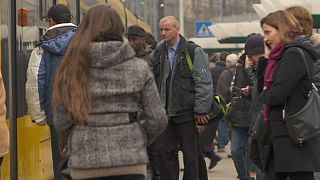 Which city has the largest Hungarian population after Budapest? London, is the surprise answer. Up to 400,000 Hungarians have left the home country in the past 5-6 years, with around half of them moving to the British capital. What makes these figures so alarming is that it's fairly recent phenomenon; the country does not have a tradition of mass emigration. Economic hard times at home is normally cited as the main reason for leaving, but, as Euronews' Brussels correspondent Andrea Hajagos found out a sombre social and political environment are also factors. She spoke to Hungarian expatriates from all walks of life in London and Vienna.
In England the state leaves people alone, doesn't bother us as much as in Hungary, doesn't inhibit us or put so much weight on our shoulders
Watch her report to find out more.