Europe Weekly: Tsipras seeks Greek debt deal
Comments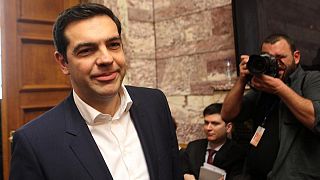 Greece's debt crisis has been dominating debate in Europe this week.
Fresh from taking office, leftist Prime Minister Alexis Tsipras has been visiting EU capitals, as he looks to renegotiate a deal for the country's 320 billion euro deficit.
Greece's new Finance Minister, Yanis Varoufakis, dropped into Berlin – where it became clear that the demands of the far left and Germany are incompatible.
But, beyond the fate of the debt mountain, the issue now is how Greece will finance itself in the coming weeks – after the European Central Bank cut off funding channels for the country's banks.