Battle for hearts and minds: Denmark's drive to deradicalise homegrown jihadists
Comments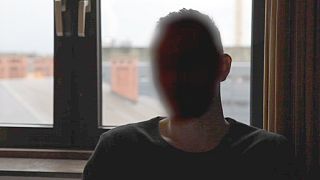 As the EU struggles with the threat of jihad-inspired terrorism within its borders, Denmark has pioneered a programme to deradicalise citizens drawn to the cause of Islamic extremism.
I had a 17-year old boy came to me and he was talking about going to Syria and doing all sorts of things. He didn't know I had been there. So I talked to him and said: 'I was there, it's not something for you. Get an education, and do something good with your life, and for other people. You won't do anything good to go and be a fighter in Syria'
Relative to its size Denmark has seen more of its population leave to become fighters in Syria and Iraq than most EU countries.
The deradicalisation initiative began in the city of Aarhus and such has been its success that the Danish parliament has just voted to extend it to the entire country.
The programme has been integrated into a national anti-crime policy in which schools, police, and social services cooperate.
A key element is prevention; identifying and communicating with young people regarded as potential jihadist recruits.
Euronews' Valerie Gauriat travelled to Aarhus to find out more about this ground-breaking project. She met people on the frontline of a low-profile but crucial battle, including one former foreign fighter striving to convince other young Danes not follow his path.
Watch her video report for the full story