Greece holds its breath as Syriza tops election polls
Comments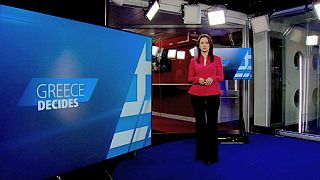 Greek voters go to the polls again this Friday after the collapse of the current coalition government with opinions polls pointing to a victory for anti-austerity party Syriza.
Alexis Tspiras's left-wing movement looks set to finish first and he is vowing to roll back some of the tough spending cuts that he argues have hampered economic growth over the past five years.
Efi Koutsokosta, Brussels correspondent for euronews' Greek service, spoke with a series of experts, economists and politicians to find out what Europe can expect from this election.
She also met some of Greece's disenchantened diaspora, who under electoral rules will not be able to cast their ballots at the weekend.
The election is worrying officials in Brussels, who fear that a Syriza government could see Athens turn its back on its outstanding agreements with the troika – the ECB, the EU and the IMF.