Tough measures on terror not always effective, expert says
Comments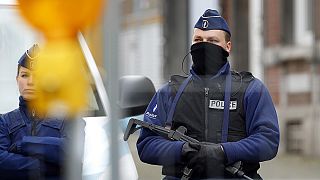 Tough anti-terror measures may have the opposite effect and backfire, a top Belgian criminologist said on Friday.
Vincent Seron of the Unversity of Liege told euronews that "emergency politics" of this kind doesn't work and should be abandoned.
"There's a break in the social contract between young foreign-born people and the rest of the population."
"If we want to restore this, we should not isolate these people or put them in special jails."
"In the end, prisoners like this become more dangerous."
Seron's comments came as Belgian Prime Minister Charles Michel said he would speed up planned terror laws.
They include stripping people of their nationality, identity card and make it an offence to travel abroad to commit terrorist acts.
There are up to 12 proposals which are being fast-tracked by the Belgian government.