Europe Weekly: US seeks to reassure on GM crops
Comments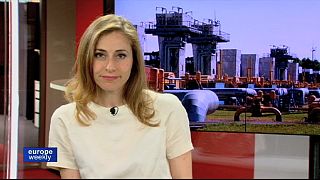 In this edition of Europe Weekly, US Agriculture Secretary Tom Vilsack goes on the offensive in Brussels amid fears that a EU-US free trade pact could lead Europe's markets to be flooded with GM products.
There is ongoing political horsetrading in the European Parliament as the new alliances of MEPs start to take shape.
And a lot of haggling is still being down over who should take at the next European Commission.
All these stories – and many more – in Europe Weekly.