Budget, jobs and growth: the European Parliament has its say
Comments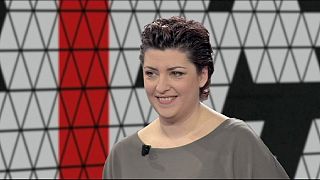 This week, I Talk takes a look at hot European topics.
Our guest is Eider Gardiazabal Rubial, vice-chair of the Budgets Commission at the European Parliament and member of the Progressive Alliance of Socialists and Democrats Group.
Asked why the European Parliament is voting against the budget agreed by the Council, our guest answered: "What were we asking for? To put it simply: we want more money because we believe that Europe needs more money to fund the policies needed to get out of the crisis."
On the question of youth unemployment, which affects half of the youth in her country, Spain, Mrs Gardiazabal replied: "We can't allow this to go on, we need to find solutions and I think the youth guarantee scheme is one step forward."
Controversial austerity measures, bankers' bonuses and European growth policy are also among the topics raised in this edition of I Talk.