As Brussels considers reforming European insolvency laws, to modernise rules drawn up 12 years ago, there is growing debate about the practice of insolvent companies and businesses 'shopping' around Europe for the best jurisdiction in which to become bankrupt. This has become known as 'bankruptcy tourism' or 'forum shopping'.
The 2000 European Insolvency Regulation is aimed at improving coordination when it comes to cross-border insolvencies, when businesses have assets or operations in more than one state. However, the laws of individual nations on insolvency, which vary greatly, were not harmonised. Common rules were established on deciding which court is able to open insolvency proceedings and which law would be applied. EU-wide recognition of court decisions was also introduced.
Putting a stop to forum shopping was a key aim. An opening clause in the regulation states: 'It is necessary for the proper functioning of the internal market to avoid incentives for the parties to transfer assets or judicial proceedings from one Member State to another, seeking to obtain a more favourable legal position (forum shopping).'
What's important when deciding which court has jurisdiction to open insolvency proceedings is referred to as the 'centre of main interests' of the insolvent business (the debtor), and this is at the heart of the debate over bankruptcy tourism.
The European Insolvency Regulation states: 'This Regulation enables the main insolvency proceedings to be opened in the Member State where the debtor has the centre of his main interests. These proceedings have universal scope and aim at encompassing all the debtor's assets.'
But working out where that centre of main interests actually is has proven to be difficult in some cases. And many professionals have spoken openly about the practice of businesses in trouble moving their operations at the last-minute to a country where insolvency laws are considered to be more 'lenient', so as to have a more favourable outcome when they officially declare themselves insolvent.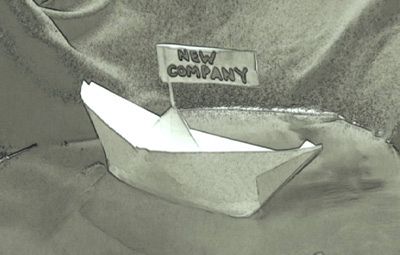 Experts say there is nothing illegal in moving the centre of main interests, even just before insolvency proceedings start, but the move has to be genuine and verifiable, and courts must check that the move was not just 'an illusion', to get around unfavourable laws in the debtor's home country.
Another opening clause in the 2000 regulation had this to say on the matter: 'The 'centre of main interests' should correspond to the place where the debtor conducts the administration of his interests on a regular basis and is therefore ascertainable by third parties.'
It is easy to see why a business might want to go shopping for the best insolvency laws, to the fury of creditors and clients who might be owed money. England and Wales, for example, where bankruptcy tourism is a hot topic, is considered by some to have the most debtor-friendly insolvency laws in Europe. Professionals point out that people declared bankrupt in England and Wales are automatically discharged after one year and their debts wiped. It is then relatively easy for them to start up a new business, with recent law changes aimed at encouraging risk-taking and entrepreneurship.
Compare that with Ireland, for example, where someone can expect to carry his or her bankruptcy status for up to 12 years, sometimes until there is proof that creditors have been repaid. Germany also has relatively tough insolvency laws, where a discharge can take anything up to nine years. There is no surprise that UK insolvency professionals often see German and Irish business people opening bankruptcy proceedings in England and Wales.
There are indications, however, that courts have become tougher in verifying whether the relocation of a business's main operations to the UK is genuine. Numerous recent judgements have come down against business people who claimed to have moved their operations before filing for bankruptcy. The details of one such case in England, in August of this year, can be found here, on the website of the international law firm Allen & Overy.
Ireland is one of the countries calling for more to be done to stop bankruptcy tourism. Alan Shatter, Ireland's Justice Minister, told the Financial Times in July that he was concerned about Irish business people relocating to the UK to take advantage of laws there. He said Dublin would use its presidency of the European Union, starting in January, to push for reform.
'The very essence of having a common market is that you need to have common rules with regard to access to bankruptcy legislation and not rules which appear to be in conflict with each other and can provide incentives for people to engage in bankruptcy tourism,' Shatter said.
It was reported that at least 13 Irish property developers, who owe the state's National Asset Management Agency at least two billion euros, have so far been declared bankrupt in the UK. But can Dublin istelf do more to stop troubled businesses seeking better insolvency laws abroad? It seems a rethink is underway. Ireland was reported to be considering reducing its own bankruptcy discharge period to three years.
Experts also cite other surprising figures, saying they point towards the phenomenon of 'shopping for the best bankruptcy deals'. In 2010 there were just over 59,000 bankruptcies registered in England and Wales, compared to only nine in the whole of the Republic of Ireland.
In a submission on the plans to reform the European Insolvency Regulation, the European Association of Craft, Small and Medium-sized Enterprises said the regulation makes it clear that forum shopping is considered undesirable. But it argues that the wording on the centre of main interests caused 'considerable uncertainty'.
The association said: 'The main reason for this is the desire of debtors to choose the jurisdiction that they considered most convenient or beneficial to them. Article 3.1's reference to the presumption that a company's centre of main interests will be the location of its registered office has led in particular to many cases of contrived re-structuring and migration, as well as to conflicting interpretations on how much weight to attach to the simple fact of location of the registered office.'
It says although recent judgements have clarified the way the courts are to interpret the regulation, it would be helpful to update and expand on the definition of centre of main interests. It also says it would be helpful if there was some reference in the definition to whether it is necessary for a centre of main interest to be an establishment, as opposed to an 'address of convenience'.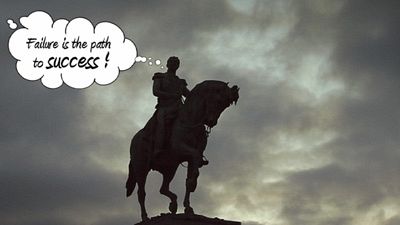 The association's submission adds: 'While it is evident that the regulation discourages forum shopping and wishes to eliminate it, the question must still be addressed as to why debtors in one country should feel motivated to try to relocate or restructure their business so as to initiate insolvency proceedings in one country rather than another.
'A belief that procedures in one country are likely to be less punitive and transparent than elsewhere may well be one reason, but other reasons for carrying out migrations in the past have included less challenging approval thresholds (e.g. 75% in the UK as opposed to 95% for a comparative procedure in Germany), attractive rescue options such as debt-equity swaps being available in another jurisdiction, and the desire to cover a series of group companies within a related procedure.
'An increase regarding forum shopping has been noticed also in Austria. An increasing number of debtors initially based in Austria use the possibility of this charge of residual debt though the UK insolvency proceedings. The experiences have been showing that several agencies offer packages in order to achieve discharge of residual debt in the UK.
'Given that company law in the EU is making it progressively easier for companies to re-locate their registered offices, both under the Mergers Directive and the SE Regulation, the issue of forum shopping in cross-border insolvency is not likely to go away. It would therefore be sensible to consider whether the various reforms being made to insolvency laws at national level are sufficient to address this issue, or whether there are still matters that need be dealt with at the EU level.'
It seems unlikely that Brussels would contemplate harmonising bankruptcy discharge periods across the EU, for example, as this is a matter that falls within the complexities of national laws. But many are hoping that at least the controversial notion of 'centre of main interests' might be reexamined, to ensure that the rule is interpreted and enforced in the same way right across the bloc.
By Seamus Kearney