Cross-border divorce rules in the EU
Comments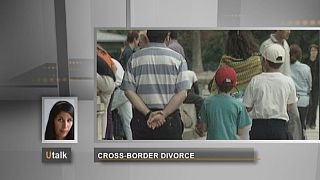 A question from Rosy in Paris:
"We are a German couple living separately in Italy and France. We would like to file a joint divorce application. What is the relevant court to consider our request?"
Answer from Luisa Laranjo, Europe Direct Communications Officer:
As you and your spouse are in a cross-border situation, EU rules will determine which courts have jurisdiction over your divorce.
If you wish to file a joint divorce application you can do it: – in the country in which either of you lives – in the country where both of you are nationals, or – in the country where you last lived together, if one of you still lives there.
You can also file a request for divorce together with your partner as part of a mutual agreement, or one of you can do it alone.
Keep in mind that the first court where the request is filed becomes the relevant court for all future matters related to your divorce.
The court that rules on a legal separation will be the same that will rule on a divorce (if this is in line with that EU country's rules).
It will be the same court that will subsequently decide on issues relating to parental responsibility.
Since the practicalities of separation and divorce vary greatly from one EU country to another, you may wish to check these conditions before you file your application.
For more information about the EU, call 00 800 6 7 8 9 10 11 or check out the website: europa.eu/youreurope
If you would also like to ask a question on U-talk, please click on the button below.