Extradition between European countries
Comments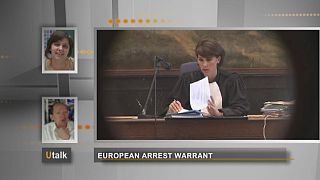 With ISEG
The question in this edition of U-talk comes from Manon in France: "I was wondering why extradition is not automatic from one European country to another?"
The response from Henri Labayle, a law professor at Pau University, France:
"This is at the same time something simple and something complicated. Politically it is simple because we can send a criminal to one country or another to put them in prison, but there must be trust between the countries involved.
"In the 1980's in the fight against terrorism in Spain, for example, France finally extradited ETA terrorists to Spain, although this took almost 30 years.
"But it's a complicated problem because in order to extradite someone from one country to another, we must be sure that the person involved is the right one, that the crimes concerned are defined in the same way in each state, that each state perceives the crimes in the same way and punishes them in the same way. This is what we call "double jeopardy".
"So, in the system that we have in Europe where you have 27 different systems of justice, well, you're likely to also have 27 small differences in the law, and that is why for a long time extradition was based on international treaties.
"But today the situation has changed, for just under 10 years now, we adopted "the European arrest warrant", and this means an offender is delivered automatically to another country. This is what happened with Mr. Assange in relations between the UK and Sweden."
If you would like to ask a question on U-talk, click on the 'Participate' button below