Is giving up sovereignty the only way to save the euro?
Comments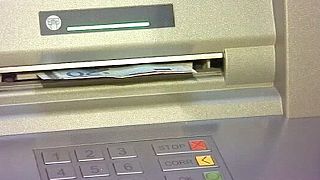 It was another summit that managed to avoid a train wreck. With the future of the euro at stake, European leaders agreed before the summer break to create a banking supervisor and loosened their bank bailout fund as a stopgap to save Spain from collapse.
But the lack of details have been making markets nervous. The leaders agreed to set, by the end of the year, a timetable for economic union. Those proposals may include centralised bank oversight, better controls on national budgets and possible moves toward joint borrowing.
Germany's Bundesbank insists that a banking union can't come without centralised control of national budgets. That could mean more austerity, which may spark new unrest and further destabilise countries like Greece.
Reformists argue that opening up closed economies to Europe's single market is also key, along with more funding for infrastructure projects to create jobs. Or is any solution simply buying time before an inevitable break-up?
Wired into this edition of The Network is; Guy Verhofstadt, former Belgian Prime Minister and head of the Liberals and Democrats in the parliament, who says "the clock is counting down to midnight for a permanent solution for the debt crisis." Sony Kapoor, managing director of the think tank Re-Define. In his blog he said he worries about what he calls "an unprecedented concentration of power" at the European Central Bank. And Andre Sapir, Professor of Economics at the Free University of Brussels. He says failure to rapidly create a banking union "would greatly endanger the viability of the monetary union."