EU's global warming battle takes to the skies
Comments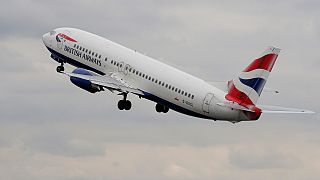 The European Union may be risking a trade war over plans to charge all airlines for their CO2 emissions that have doubled in the past 20 years.
China is reconsidering 14-billion euros in Airbus orders. India, the United States and other countries in a so-called 'coalition of the unwilling' are also threatening retaliation. Airbus and six European airlines are asking for flexibility.
The fight intensified after the European Court of Justice ruled last December against US carriers contending that expanding the EU emissions trading system to international airlines is an unfair tax.
While airline greenhouse gas emissions make up only about 3.5 per cent of the EU total, they continue to grow despite calls for many years to reduce them.
And with world talks toward a new CO2-cutting agreement bogged down, the EU's unilateral move could be a test case for other such actions by those who contend there's no time to lose.
Wired into this edition of The Network is:
From the European Parliament in Brussels, Jörg Leichtfried who's and MEP with the group of Progressive Alliance of Socialists and Democrats. He is a member of the committee on transport and tourism.
Also here at the parliament, Joris Den Blanken who is Greenpeace's EU climate and energy policy director.
Also in Brussels from the euronews studio is Athar Husain Khan who is deputy secretary general of the Association of European Airlines, or AEA.