Qatar: Friend of foe for Europe?
Comments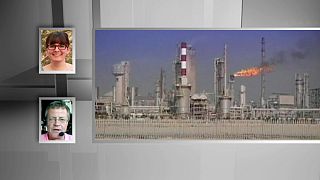 With ISEG
In this issue of U talk, a viewer is concerned about the influence of an oil rich state on Europe. Camille from Lyon asked:
In what way can the economic power of Qatar affect the European Union?
The response came from Pascal Boniface, Director of the Institute for International and Strategic Relations:
"Qatar is very small country with a very small population – around 1.5 million in total but of those only 250.000 are national residents. It is however an extremely rich country thanks to its oil and gas reserves.
"So, such a country with so few inhabitants yet so much oil and gas – especially given the rising prices of these commodities – has a large amount of money to invest. Qatar also wants to think about its future – these natural resources won't last for ever – so it's investing in it's future.
"And for quite a long time – let's say for the last 10 years – Qatar has been investing in French companies, as there are strategic agreements between France and Qatar.
"It's a strategic choice for Qatar to invest in Europe because Qatar is part of a very unstable strategic zone. Qatar worries about Iran, and Saudi Arabia… it has not always enjoyed excellent relationships with those 2 countries. Saudi Arabia which shares the Wahhabite doctrine with Qatar has already shown signs of interests towards Qatar.
"That's why Qatar invests abroad to protect itself and to find new allies in order to continue to exist on the world map."
If you would like to ask a question, click the button below.