Italy: no country for young people
Comments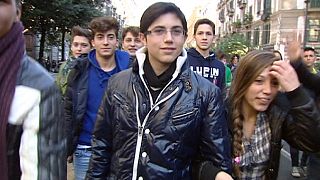 In Italy, these demonstrators are protesting against what they see as a precarious job future.
It is estimated that 8 million Italians, or one third of the work force earn less than seven hundred euros per month, the hardest hit being the young and educated.
Not good news for a country which is now seen as the euro's weakest link.
What has happened and could happen to Italy, this week in reporter.