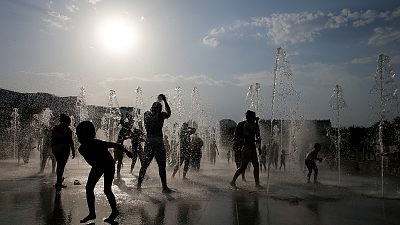 July was at least tied for the warmest month ever recorded, with average temperatures close to 1.2°C above the pre-industrial level.
July was drier than usual in Southern Africa, Australia and parts of Europe.
In many other regions, the month was wetter than average — particularly across South and Eastern Asia.
Very dry conditions across Europe — from France to Ukraine — coincided with another record-breaking heatwave.
Tropical cyclone Danas unleashed heavy rainfalls and gusty winds in East Asia.
Monsoon rains caused storms and floods that killed hundreds in large parts of India, Bangladesh and Nepal. Millions lost their homes.
Temperatures were particularly high over Alaska, Greenland, parts of Siberia, Central Asia and Iran, as well as large parts of Antarctica.