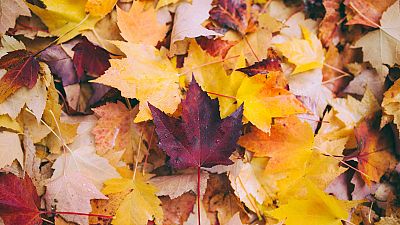 This our round-up of events promoting animal welfare and sustainable living in Europe to attend this November.
Veganfach
When: 02-03/11
Where: Cologne, Germany
Veganfach is the only public exhibition and trade fair in Germany and the perfect international platform for exhibiting companies to present themselves and their products to buyers, potential investors and private users. Companies from Brazil, Bulgaria, Finland, Italy, the Netherlands, Austria, Switzerland, Spain, the Czech Republic and even Thailand have registered for this year's edition. More info.
All things E.V. Find out more about Electric Vehicles
When: 8/11
_Where: Suffolk, England
_
Are you thinking about upgrading to electric vehicles but not sure where to start? Do you want to have a positive impact on the environment but need more information on the how? This event will bring together experts in all things electric vehicles from charging networks, energy and cost benefits to the cars themselves. More info.
Fashion Revolution Night
When: 6/11
Where: Düsseldorf, Germany
After a successful launch in April, Fashion Revolution Düsseldorf goes into its second round and this time it is all about shoes! Join the conversation for an evening of insights, discussion and style and be part of the biggest global movement campaigning for a fairer and safer fashion industry. More info.
Anymal Festival
When: 17/11
Where: Montpellier, France
"Anymal" is a music and comedy festival gathering benevolent artists performing to raise money for animal protection. Created by French comedian Remi Gaillard, this second edition will take place in the South of France, by the Mediterranean sea in the historical city of Montpellier. Shaka Ponk, L.E.J, Sinsemilia and much more are set to perform. Ticket : €25. More info.
F*ck Fast Fashion
When: 22/11
Where: London, England
Join the movement on November 22nd as Fashion Revolution rises up and takes the industry and our planet back while stating "F*CK fast fashion!" Instead of rehashing the doom and gloom of the negative effects of the industry, this evening will be a celebration of innovative and sustainable slow fashion pioneers, and the positive changes we can all make in our own lives to become a little more mindful. Stop the cycle of buying cheap fast fashion that you need to replace, and instead invest in a quality piece from a brand actually making a difference. More info.
Brighton Vegan Festival
When: 18/11
Where: Brighton, England
A hundred stalls featuring food, charity, beauty, clothing and wellness as well as various talks will take place throughout the day. The aim of this festival is to promote the vegan diet, sustainability and animal welfare in a positive atmosphere. The profits of the event will go to a charity that helps take care of rescued animals. Tickets: £3. More info.
Winter Fest Vegan Masquerade Ball
When: 17/11
Where: Leeds, England
This event in aid of Animal Welfare and Education Charity Miracle's Mission is UK's brand new and exclusive Vegan Charity Ball as well as its first fully vegan masked bal. Partnered with Positively Vegan Magazine, this ball celebrates veganism while raising money for vegan run animal charity "Miracles Mission". More info.
Vegan Food Tours
When: 2/11
Where: Paris, France
Vegan Food Tours is the first vegan culinary circuit in France. Omnivores, flexitarians, vegetarians, vegans are all welcome to join this 4-hour intimate walk around the City of Lights and discover three distincts areas of Paris as they taste the capital's vegetarian cuisine. Tickets: €70. More info.