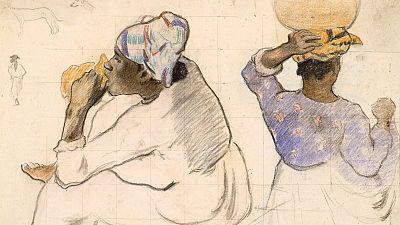 Manifesta 12, Palermo
16.06.2018 - 04.11.2018
Manifesta is the European Nomadic Biennial, held in a different city every two years. This a major international art event, attracting visitors from all over the world. It is the go-to place for discovering emerging artists, thought-provoking ideas, artworks especially commissioned for the event and creative experiences in dialogue with spectacular locations of each host city. For its 12th edition, Manifesto landed in the Sicilian city of Palermo and chose to work on two important themes that identify contemporary Europe: migration and climate change.
The multi-layered and deeply condensed history of Palermo – being occupied by almost every European civilization and having long-term connections with Northern Africa and the Eastern Mediterranean over the last 2000 years – has left its traces throughout this multi-cultural society. In all the iconic monuments and historical places of the city, Manifesta has inaugurated works of art and interactive installations. Its main ambition is to work in a truly interdisciplinary way with local communities in order to rethink the basic architectural, urban, economic, social and cultural structures of the city – a true platform for social change. City of Palermo, Sicily, Italy
Sterling Ruby, Brussels
07.09.18 - 20.10.18
For over a month, Belgian gallerist Xavier Hufkens will present an exceptional two-venue exhibition of new series of paintings and collages by Los Angeles-based artist Sterling Ruby whose work is already featured in museum collections worldwide, including the MoMA, Guggenheim, LACMA, Tate and Centre Georges Pompidou.
The couple series that will be shown in Brussels, named DRFTRS and WIDW, are two ever-evolving bodies of work that bear witness to the artist's intense relationship with materials and his interest in issues such as sociocultural evolution, popular culture, and violence. They reveal a myriad of current preoccupations including protest posters, horror movies, arts and crafts, album covers, orchids and poppies, snakeskins, stalagmites and stalactites, skulls and bones, prisons, archaeological excavations, and ancient artefacts creating a psychological tension that channels the contemporary zeitgeist. Xavier Hufkens, 6 rue St-Georges | St-Jorisstraat, 1050 Brussels, Belgium
Jean-Michel Basquiat, Paris
03.10.18 - 14.01.19
The exhibition, spread over four levels of Frank Gehry's iconic building, covers the painter's whole career, from 1980 to 1988, focusing on 120 defining works. With the Heads from 1981-1982, gathered for the first time here, and the presentation of several collaborations between Basquiat and Warhol, the exhibition includes works previously unseen in Europe. His work refers back to the eruption of modernity.
The acuteness of his gaze, his visits to museums, and the reading of numerous books gave him a real sense of culture. Yet his gaze was directed: the painful and evident absence of black artists imposed the necessity to depict African American culture. Basquiat's death in 1988 interrupted a very prolific body of work, carried out in under a decade, with over one thousand paintings and even more drawings some of which will be shown at the Fondation Louis Vuitton. Fondation Louis Vuitton, 8 Avenue du Mahatma Gandhi, 75116 Paris, France
YAYOI KUSAMA, London
03.10.18 - 21.12.18
Japanese artist Yayoi Kusama is back in London and will install her legendary pumpkins across the Wharf Road galleries and waterside garden. The exhibition, titled "The Moving Moment When I Went To The Universe" will feature new paintings, including works from the iconic My Eternal Soul series, painted bronze pumpkin and flower sculptures, and a large-scale Infinity Mirror Room, created for this presentation, her twelfth exhibition at the gallery! A very instagramable event that you do not want to miss. Victoria Miro, 16 Wharf Road, London N1 7RW, UK
Andy Warhol, Stockholm
15.09.18 - 17.02.19
Did you know that Andy Warhol's first solo exhibition at a museum in Europe was at Moderna Museet in Stockholm in 1968? Criticism for pro-American propaganda was anticipated – but the reactions were divided. This year's "Warhol 1968" is an exhibition about this exhibition. It attempts to explore the complexity of Warhol's oeuvre from the perspective of the pivotal year of 1968.
Until 1968, Andy Warhol's art was a blend of fascination and revulsion for the mass media and consumerism. 1968 was globally a very turbulent year, politically and culturally. It was also a dramatic year for the artist himself, as he was the victim of a murder attempt a few months after the Stockholm exhibition closed. His practice would take a partly new direction from thereon – he became more commercially calculating in his art, and turned his signature into a trademark that could be used in a variety of media. Moderna Museet, Exercisplan 4, 111 49 Stockholm, Sweden
Amsterdam: Gauguin and Laval in Martinique
05.10.18 - 13.01.19
For the first time ever, Amsterdam's Van Gogh Museum will host the unique Gauguin and Laval in Martinique exhibition and unite the colourful works that these two friends and fellow artists created while living on the Caribbean island in 1887. Discontent with the decadent Parisian way of life, Paul Gauguin and Charles Laval escaped to the exotic Caribbean island of Martinique.
While living and working on the island, they created a series of colorful artworks that had a huge impact on their further artistic development. The unique exhibition features the warm, vivid paintings, preliminary sketches and large, elaborate pastels created by the artists on the island and displayed here together for the first time. Van Gogh Museum, Museumplein 6, 1071 DJ Amsterdam, Netherlands
Header: Paul Gauguin, Martinican Women (1887)