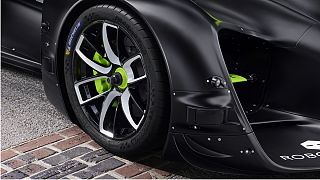 Copyright

Godwood Festival
The Goodwood Festival of Speed has celebrated its 25th anniversary with a glimpse to the future. The annual race often featuring historic vehicles had a futuristic racecar to debut this year in front of an audience of about 55,000.
The designer company called Roborace claims Robocar is the world's first driverless electric racing car. "It was designed by Daniel Simon, known for his work on Hollywood Sci-Fi phenomena such as Tron: Legacy, Oblivion and Captain America", states their website.
Click on the video above to see the car completing the race track using artificial intelligence alone. If you rather go back in time, click here to read about the latest Goodwood Revival.
Stay tuned for more videos about rides & experiences, travel and lifestyle around Europe on Living it.