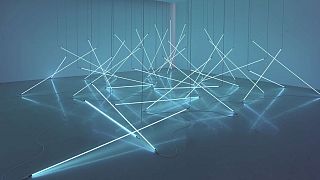 Copyright

Fondation Louis Vuitton
Murakami, Matisse, Cattelan and other renowned global artists investigate man's role in the universe, this is in the focus of the latest exhibition launched by Fondation Louis Vuitton.
'In Tune with the World' (Au diapason du monde) examines new approaches to how humans are tied to their environment and living world. There are two complementary sequences presenting this theme. 
The exhibition, open until 27th August, unites modern and contemporary works, most of which have never before been exhibited in the Frank Gehry's building or even in Paris. 
One of the two complementary sequences presents an immersion in the world of Japanese artist Takashi Murakami. The artist combines the Kawaii aesthetics with classical and experimental techniques to depict Japan's political, cultural and social history and traumas, such as the atomic bomb or, more recently, the tsunami.
The other part of the exhibition titled 'Man in the Living Universe', displays artworks by 28 French and international artists including Matisse, Flavin, Giacometti, Huyghe, Gaillard and Villar Rojas.
In parallel with the exhibition, Fondation Louis Vuitton organizes a number of events at which artists, scientists, sociologists, anthropologists and philosophers come together to discuss what new ways are humans tied to their environment.