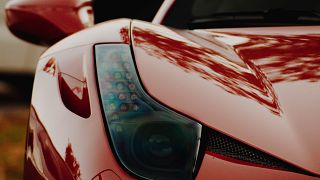 Copyright

Photo by Sid Ramirez
Ferrari has indicated it may take Tesla head-on in the electric car market. CEO Sergio Marchionne on Tuesday said he would like Ferrari to be the first to build an all-electric supercar, edging out even Tesla, the current leader in luxury electric vehicles.
"People are amazed at what Tesla did with a supercar: I'm not trying to minimize what Elon did but I think it's doable by all of us", Marchionne said at the North American International Auto Show in Detroit. 
Ferrari's desire to push into electrification is seen as a direct challenge to Tesla's slated release of the new and improved Roadster in 2020 — but don't expect Ferrari to unveil anything soon. Ferrari spokesperson Stefano Lai told NBC News there were no concrete plans to build an electric supercar in the near future. 
Ferrari's decision to jump into the electric market does not come as a surprise. Marchionne had already warned back in 2016 that all Ferrari cars would carry the hybrid technology by 2019.
The Italian race car brand is not the only one moving towards electrification. Companies like Porsche, General Motors, Volvo, and Audi are also committed to an electric future away from gas. And although that future won't happen overnight, we can already take a glimpse of the luxurious all-electric car market.
Marchionne estimates that by 2025 fewer than half the cars sold will be fully combustion-powered.
Porche Mission E
Audio A3 Sportback e-tron
Volvo XC40
Mercedes-Benz EQ