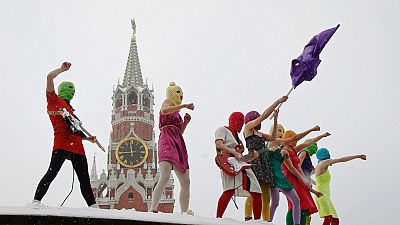 "Art Riot: post soviet actionism", an exhibition showcasing Post-Soviet protest art of the past 25 years, opens on Thursday at the Saatchi Gallery in London. It features prominent artistic figures and symbols of defiance in Russia including punk-rock girls band Pussy Riot, controversial Russian artist Oleg Kulik and political activist Pyotr Pavlensky.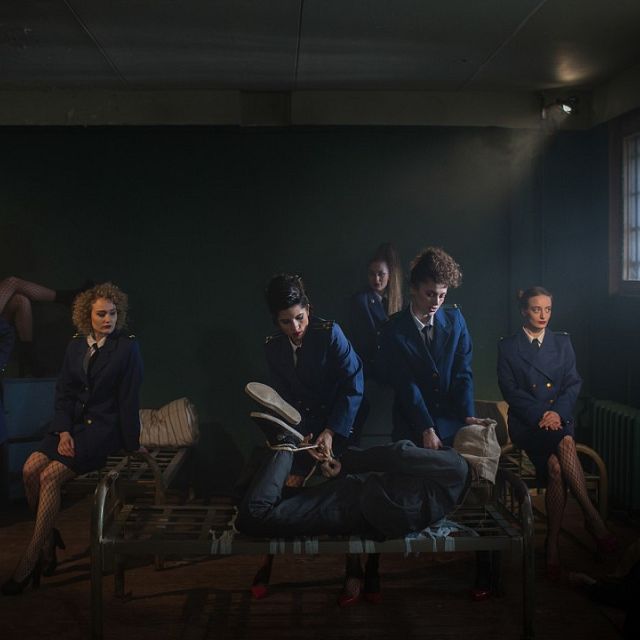 The exhibition highlights the general lack of freedom of expression contemporary artist in today's Post-Soviet union are faced with. Protest art spans diverse medium from posters and paintings, to slogans and staged performances shown through videos and photography. Alongside the exhibition, the Tsukanov Family Foundation in association with Les Enfants Terribles and Pussy Riot's member Nadya Tolokonnikova also present an immersive theatre experience titled Inside Pussy Riot.
The representation draws from Pussy Riot's history and recalls their arrest and imprisonment in 2012, after they staged a protest performance inside Moscow's Cathedral of Christ the Saviour. The story focuses on Maria Alyokhina and Nadya Tolokonnikova who were convicted for "hooliganism" and sentenced to 2 years in a labour colony.
Inside Pussy Riot runs from Tuesday 14th November until Sunday 24th December 2017. For more information visit Inside Pussy Riot.
The exhibition Art Riot: Post-Soviet Actionism runs from 16th November until 31st December 2017. For more information visit Saatchi Gallery.