The House of Suntory's latest whisky expression might just have improved on an already burgeoning success story
Japanese whisky has enjoyed a rise in stature and status rarely seen in the world of spirits. Before the turn of the Millennium, it would have been a surprise to see any outside of Japan's own borders, save for on the shelves of enthusiasts.
Even though whisky had been made in Japan since the late 19th Century, it was widely believed that any whisky made outside of Scotland that attempted to recreate the taste of Scotch was a pale imitation. This all changed in 2001 with Nikka's 10-year Yoichi single malt, which won 'Best of the Best' at the annual Whisky Magazine awards. Since then, the Japanese haven't looked back.
The brand that has reaped the benefits more than anyone is the Suntory Group, the beverage giant responsible for, among others, Hakushu, Hibiki, and Yamazaki. Founded by Shinjirō Torii in 1899, the company sold its first single malt in 1929 with the help of Masataka Taketsuru, who had studied the production of Scotch in Glasgow and Strathspey, and would later go on to found Nikka.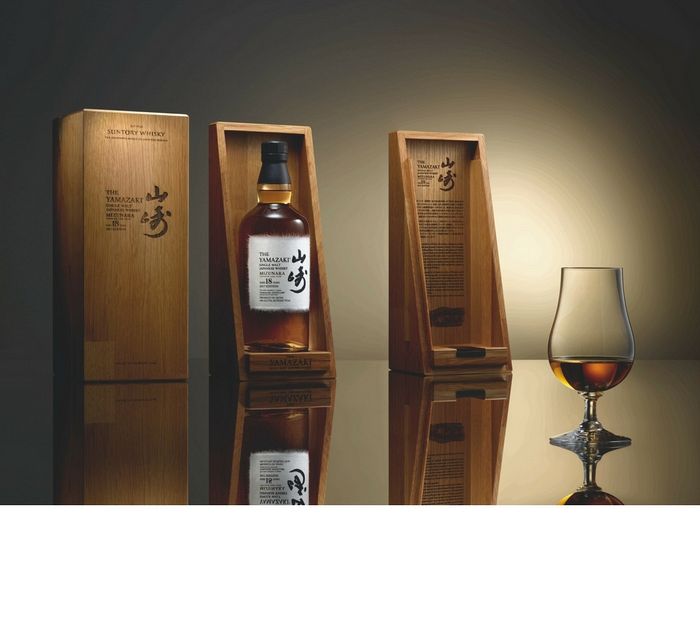 As the founding house of Japanese whisky, then, Suntory has a substantial legacy, one that can only be maintained by constantly innovating and refining its art of blending. In the Yamazaki Mizunara 2017 Edition, the company is hoping to step up to that challenge.
Mizunara, a rare Japanese oak, has been used by distillers since the 1930s, but is notorious for being non-malleable and porous: not the best qualities for making curved barrels to store spirit for years at a time. Most Japanese whiskies, therefore, are matured in bourbon or sherry casks, then transferred to mizunara for its distinctive flavours.
Suntory claims to have mastered the art of creating barrels from this scarce wood, with the 2017 Edition apparently on course to be its "most exquisite creation yet". Blended from a selection of single malt whiskies aged exclusively in mizunara casks for at least 18 years, the liquid's longer maturation lends the characteristic spiciness and incense notes of sandalwood and aloe wood that Suntory believes elevates its whisky above the rest of the market.
Chief blender at Suntory, Shinji Fukuyo, emphasises the artistry that has gone into the making of the latest expression: "I wanted to reveal the whisky's soul that is the art of mizunara – a heightened sense and awakened palate, engaged through aromas and flavours never known before. Encountering it should be a moment of epiphany."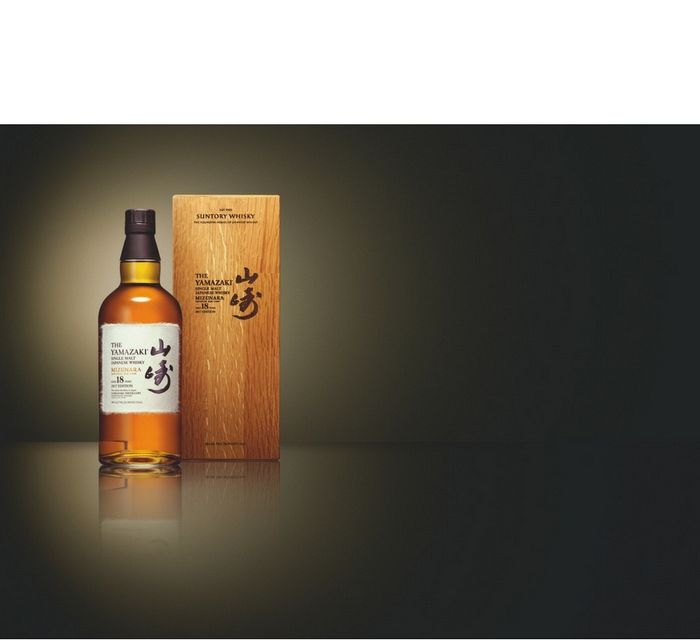 Having been put in the barrels a year before Japanese whisky's big bang, the Yamazaki Mizunara 2017 seems a fitting way to celebrate the continued success of Japan's version of the humble dram.
Presented in a wooden box made from recycled Suntory casks, the Yamazaki Mizunara 2017 Edition is available now from selected retailers at £1,000 RRP, 48% ABV
Writer: David Taylor
Follow David @davidrstaylor