In Paris with Brigitte Tanaka, a mysterious collector you will never meet.
Brigitte Tanaka is French and Japanese. She is a 21st century collector who adores ancient furniture, handmade objects, and beautiful kimonos to wear in everyday life. She runs a teeny-tiny shop with her name on the door, hidden within the walls of the Saint-Roch church in Paris. A mysterious and romantic sanctuary where one can find vintage-looking stationery, precious jewels and linens bearing her initials. A trip to the embroidery workshop allows you to customize her designs and make her creations even more unique to you. Brigitte Tanaka is rarely seen, and it is not possible to meet her in person. Her collection of "revisited antiquities" keeps growing with new additions are reflective of her constant travel around the world. Living it managed to get a glimpse into a Parisian day in the life of this inspirational character, somewhere between fiction and reality.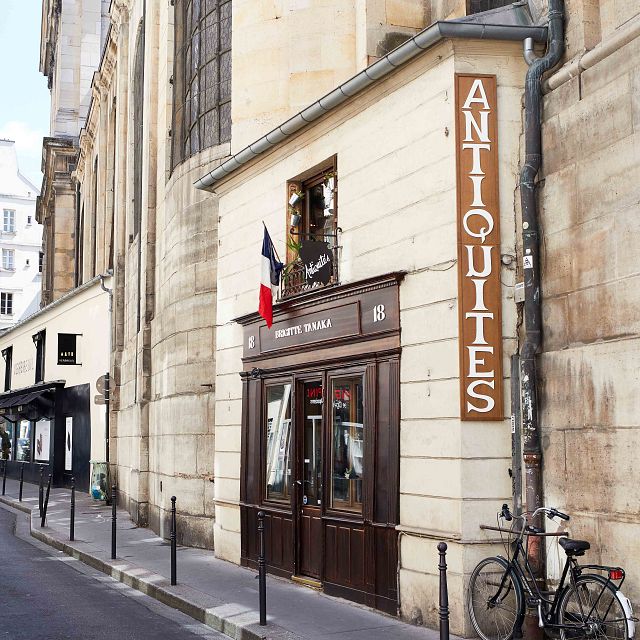 What is the best time of day in Paris and where can we find you then?
My favourite hour is the "golden hour" (also called "between dog and wolf" – at dusk) where the sky changes colour sometimes magically. I often like to have a drink at Rosa Bonheur at this time of the day.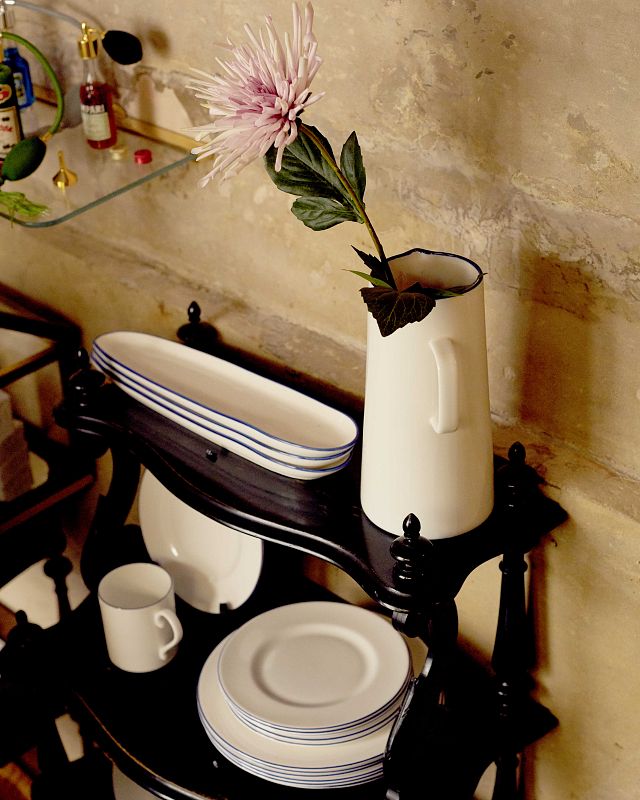 What are your typical Parisian weekend activities?
I love antiques so I often visit flea markets in and around the Paris area.
What are your three favorite places to shop in Paris and what do you buy?
Marché Paul Bert at the Clignancourt flea market for furniture. Astier de Villattes for candles, and also because they are our neighbours. Merci to shop colourful electric cables.
What should you wear in Paris to look like a Parisian?
The Brigitte Tanaka silk scarf with the Parisian metro map (above), beautiful and practical at the same time.
What is your secret to releasing city-life stress?
_ Bikram Yoga Paris_. I have been practising this type of yoga for the past 17 years and it is my favourite to de-stress. I alternate between this and the Bansabai spa, a Thai massage place which is even open on Sundays.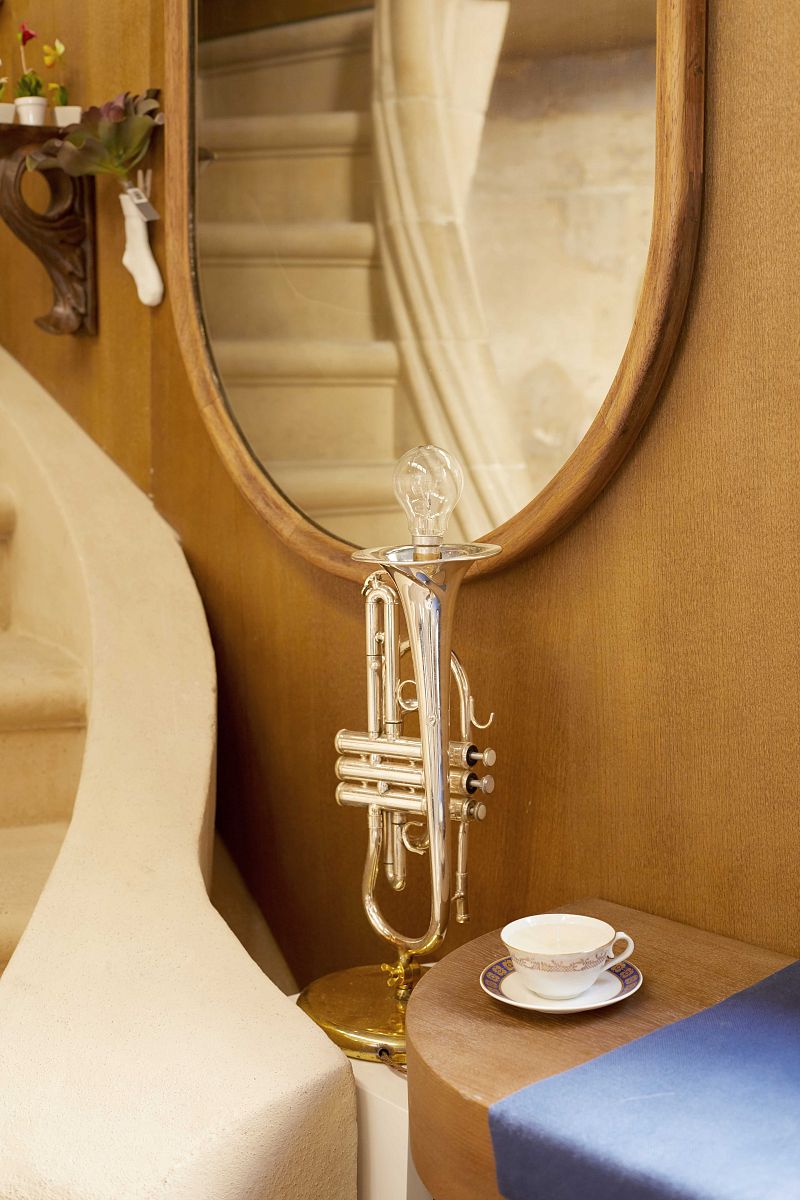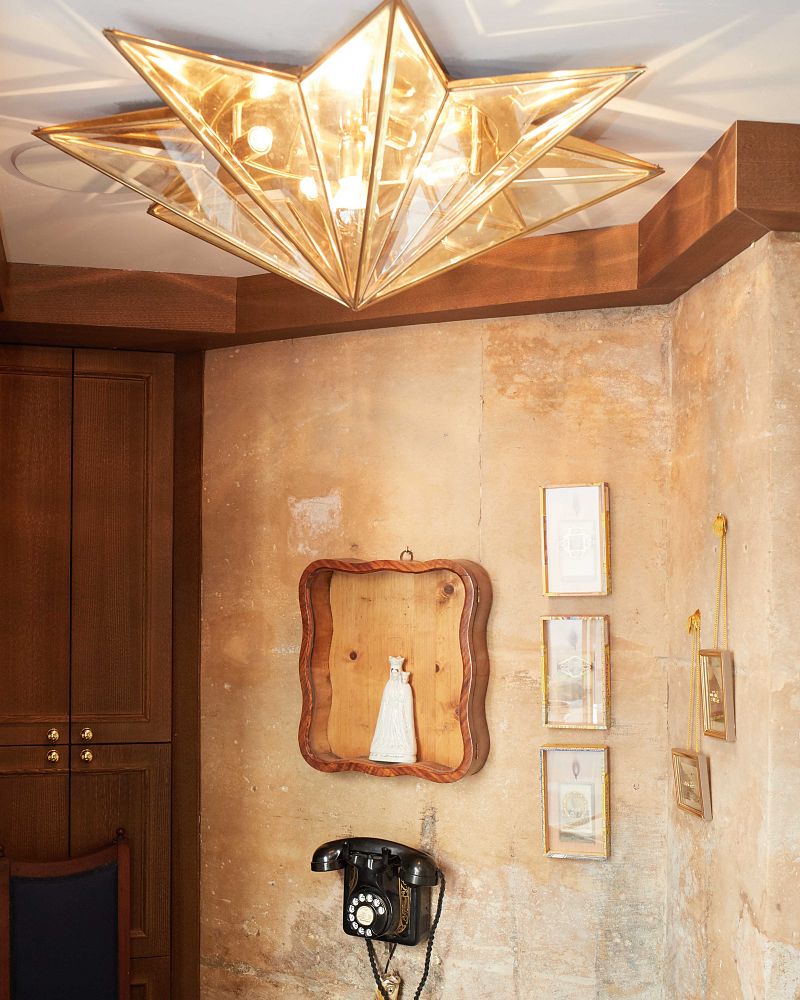 Where is the best table in Paris and what do you prefer on the menu?
This is a very difficult choice as I love many restaurants. I would say in order of preference: Anahi, my brother's restaurant which as the best meat in the world; Racines for market fresh dishes,; Yen for their soba and Petrelle, just next door to me.
What would you consider the ultimate "Parisian luxury"?
Renting your Paris apartment on Airbnb in order to try the best trendy little hotels in the capital such as Providence, Panache, Le Pigalle,…
Brigitte Tanaka, 18 rue Saint-Roch 75001 Paris and www.brigittetanaka.com