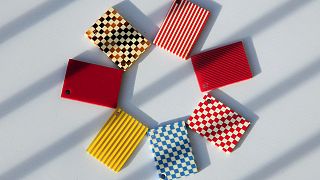 Charlie Ingham is the designer behind SohoBespoke, an exclusive made-to-measure glass brand. Every frame she makes is completely unique and tailored to her customer, bringing up to date a very ancient and rare craft. She draws her inspiration from the city where she lives and works, and has shared with Living it the best places in London for each particular state of mind.
Best place to discover….
or visit again and again is the Margaret Howell store on Wigmore Street. As well as her beautiful clothes, you can find books, furniture and lights. I want it all.
Best place to eat…
This changes all too regularly but I do love the Quality Chop House in Farringdon. It's an old 19th Century working man's eating house. It's beautifully designed, in keeping with it's origins.
Best place to wonder…
Soho, London. Wondering the streets. Old meets new. Quite different now but still a wonderful place to be a flaneur.
Best place to remember …
Curzon Soho, the best arthouse cinema in Central London. It risks being demolished by Cross Rail 2 developments.
Best place to meet …
Maltby street market. It's a haven of delicious food stalls. It's the best place to meet on a sunny afternoon but you need to be prepared to queue!
Best place to find…
vintage frames in London would be Lunetier Vintage Eyewear on Portobello Road.
To learn more about Charlie Ingham and her brand SohoBespoke, head over to this feature on Living it.