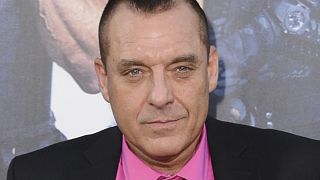 Tom Sizemore's family are "deciding end of life matters" after the American actor suffered a brain aneurysm earlier in February, his manager has said.
The 61-year-old is known for roles in films like Black Hawk Down, Saving Private Ryan, and Natural Born Killers. Off screen, he has suffered with well-documented drug problems and was charged with various related crimes on a number of occasions.
In a statement, his manager Charles Lago said, "…doctors informed his family that there is no further hope and have recommended [an] end of life decision". He thanked fans for their support and prayers and urged press and public alike to give his family privacy, adding that they'd announce their decision relating to Sizemore's care on Wednesday (1 March).
The Detroit-born actor found fame in the 1990s, appearing as Sergeant Horvath alongside Tom Hanks in the Oscar-winning Saving Private Ryan. He also had parts in Pearl Harbor, True Romance and Heat and was nominated for a Golden Globe in 2000 for his role in made-for-TV movie Witness Protection.
Sizemore has always been open about his problems with drugs, writing in his autobiography By Some Miracle I Made It Out Of There that he'd been addicted to heroin and crystal meth.
In the 2007 documentary series Shooting Sizemore, he chronicled his efforts to rebuild his life and career after a conviction for assaulting an ex-girlfriend and entering rehab for drug use.
In recent years Sizemore has made guest appearances and played parts in TV shows and notably had a recurring role in the 2017 revival of David Lynch's cult programme Twin Peaks.