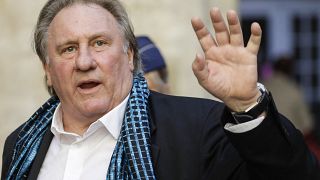 -
Copyright

THIERRY ROGE/AFP
The Paris Court of Appeal confirmed on Thursday the indictment of Gérard Depardieu for rape and sexual assault stemming from a complaint by actress Charlotte Arnould, Paris Attorney General Rémy Heitz announced in a press release.
"The investigating chamber thus considers that there are, at this stage, serious or concordant indications which justify that Gérard Depardieu remains indicted," for these facts dating from August 2018, declared Heitz.
The 73-year-old star of "Cyrano de Bergerac" and "Asterix and Obelix" had asked in May 2021 for the charges to be dropped. The case was looked at again on this basis in February, and on Thursday Heitz announced it had been rejected.
"I do not wish to comment," said Charlotte Arnould, present at the Court of Appeal at the time of the deliberations.
The case began in the summer of 2018.
The complainant Charlotte Arnould, born in 1995 and aged 22 at the time, presented herself to police in Lambesc in southern France at the end of August 2018, claiming to have been raped a few days earlier on two occasions in the Parisian home of the star, a mansion in the sixth arrondissement of Paris.
Arnould, spoke in mid-December on Twitter to reveal her identity. "I am Depardieu's victim," she wrote. "It's been exactly a year since he was indicted. I can't be silent anymore..."
"I am innocent and I have nothing to fear", declared Gérard Depardieu to the Italian daily La Repubblica at the end of February 2021.