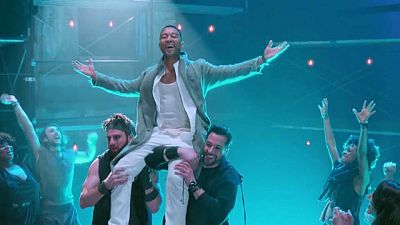 The smash hit musical Jesus Christ Superstar is getting a makeover for the Easter weekend with John Legend taking the lead role in a special live TV performance for NBC.
Although he doesn't consider himself religious now, Legend relates to the story as he grew up in a Pentecostal Christian family with his father and grandfather as pastors.
"I think what is special about this show is that it talks about the human emotions that Jesus quite likely felt as he was about to be killed for what he believed in."
Shock-rocker Alice Cooper joins the all-star cast as King Herod and pop star, Sara Bareilles takes the role of Mary Magdalene.
The original rock-opera author Andrew Lloyd Weber relished in the opportunity to refit his musical for a TV concert.
"Jesus Christ Superstar works at its best when it's like a highly staged rock concert."