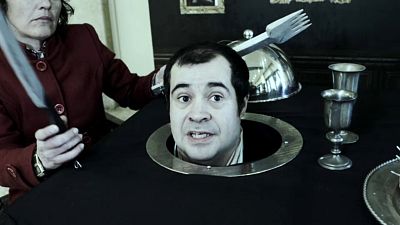 Porto's international fantasy and horror film festival Fantasporto has just drawn the curtain on its 38th edition, although the festival has broadened its palette in recent years and is now open to other genres.
It did not stop a zombie movie from Canada walking off with the top prize. Less about the blood and body parts Robin Aubert's "Ravenous" looks at what happens to personal relationships when a small Quebec town is hit by a zombie outbreak. That captivated the jury and its President, American director Harley Cokeliss.
"The film was very naturalistic. The performances and the humanity of the characters was very clear and very engaging and the overall quality of the direction was very human and very detailed in the characterization which is, I have to say, very unusual on a zombie movie," said Cokeliss.
Fantasporto loves South Korean movies, often awarding them prizes, and a debut feature from Kim Jin-muk, "True Fiction", having its world premiere here, maintained that record with the top prize in the Director's Week section. It is a thriller that stirs up politics, corruption and crime.