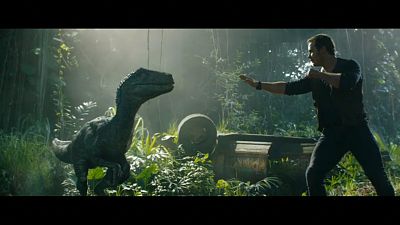 A new instalment of one of the biggest movie franchises of all time that began with the original "Jurassic Park" is heading for movie screens for next summer,
Universal Pictures have released a trailer, and the studio will hope the latest saga will at least repeat the success of 2015's "Jurassic World", which raked in nearly a billion euros worldwide.
Starring Chris Pratt and Bryce Dallas Howard, the film picks up from its predecessor, that saw the destruction of the dinosaur park.
Now the island is threatened by volcanic explosions, and the giant beasts need rescuing. Naturally, things go a bit south.
Among the many things revealed in the trailer, Jeff Goldblum returns as Ian Malcolm, his character from the 1993 original.