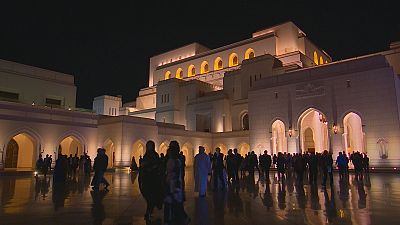 This is the first opera house in the Arabian Peninsula. Something to be proud of. For several reasons, as its Director General Umberto Fanni told Musica.
"This performing arts centre, the Royal Opera House Muscat, epitomises the country's vision: building bridges to connect with other nations, other communities," Fanni said.
"For me, the most satisfying thing is not so much organising the most star-studded season, as to share my experience and skills with the Oman people working here: of the over two hundred people on a permanent contract here, 73 percent come from here," added Fanni.
Wonderful weather at Royal Opera House, home of Caramel Oman #rohm#rohm5#caramel#Muscat#OmanWeather#omanROH_Muscat</a> <a href="https://t.co/WWY3WpIAqt">pic.twitter.com/WWY3WpIAqt</a></p>— Jamal Sarwar (jamalsarwarr) January 24, 2017
Not only does the Opera House Muscat boast top class facilities but its attractiveness is universally recognised.
Plácido Domingo recently conducted the Oman Orchestra at the Royal Opera House Muscat.
"The beauty of this place is incredible; just look at the various rooms, the foyer… its ceiling, the amazing detail and the materials used – this is a luxury theatre!," said Domingo.
"It's amazing: just look at the grandness of the space… the comfort of the seats in the hall… and how the stage can easily switch from opera mode into concert mode," added Domingo.
"I must say working here is a wonderful experience," said Umberto Fanni. "I hope I can leave something behind…leave my mark on this great theatre, the theatre of Oman and its people."
A lovely evening at the stunning Royal Opera House Muscat, Oman pic.twitter.com/Z7XYRFRsop

— Dawar Hashmi (@dawarhash) January 18, 2017