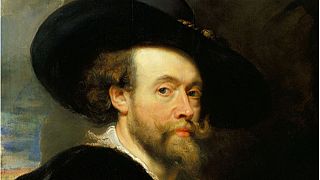 The European Oscars
Captured on camera for acting in front of the camera – stars of the European silver screen. It's the 29th European Film Awards in Poland. Guests, nominees and winners will gather on December 10th to celebrate European cinema at its finest in Wrocław, European Capital of Culture 2016.
Kosovo coproduction "Home" has been nominated for the EuroFilmAwards</a>. From the archives our story when it came out <a href="https://t.co/BNy7GCmKhb">https://t.co/BNy7GCmKhb</a></p>&mdash; Prishtina Insight (PrishtInsight) December 6, 2016
#efa2016 Focus: LIKECRAZY by Paolo Virzi, nominated for European Actress 2016 (Valeria Bruni Tedeschi) https://t.co/plTFhaR7Cvpic.twitter.com/36S2UAkgyF

— European Film Awards (@EuroFilmAwards) November 25, 2016
What time for artists in Istanbul?
On the majestic banks of the Bosphorus Istanbul modern – one of the major museums in Europe is staging a permanent exhibition. It shows the notion of time among contemporary artists. The starting point is the Turkish intellectual Tanpinar who said: "I am neither completely out of my time, nor ever quite in it."
Portrait of the Artist
The Queen's Gallery at Buckingham Palace hosts an exhibition dedicated to the portraits of artists. There are more than 300 paintings, drawings or photographs from the 15th century to today and includes portraits of masters such as Rubens, Rembrandt and David Hockney.
Portrait of the Artist: The Queens Gallery, Buckingham Palace https://t.co/rOtfj4oeJ9

— aspenshimmers (@Sptzllama) October 5, 2016
The Donbass Groove, another Ukraine
Journalist and photographer Natalia Liubchenková spent a two-year year period recording life in the Donbass area in eastern Ukraine.
The images bring to life the experiences of Ukrainians during this "hybrid war", leaving aside the political and military complexities of this war, the exhibition aims to show another dimension: to tell of how the most ordinary people, by doing the most extraordinary things.