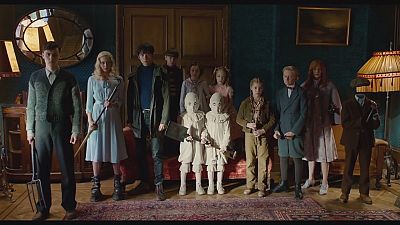 Tim Burton's latest venture, 'Miss Peregrine's Home for Peculiar Children', is based on the 2012 bestseller of the same name by Ransom Riggs.
Eva Green plays the titular role – the headmistress of a shelter for children with special powers whom she protects from dark forces using a time loop.
"My character can be kind of a tough Mary Poppins sometimes because she wants the children to behave properly," says the French actress. "She's like a mother figure, she adores her children. And if her peculiar children were going to be in the outside world they would be seen as weird freaks and on this remote island their strangeness is something that is beautiful."
Asa Butterfield stars as young hero Jacob Portman, who joins Miss Peregrine in defending the children against evil forces.
"When I first read this script I was immediately kind of drawn into it because of its fantastical, surreal elements. But it's still kind of grounded in… normality and history really. So it was a weird kind of combination of everything."
Featuring an A-list cast including Judi Dench, Samuel L Jackson and Rupert Everett, 'Miss Peregrine's Home for Peculiar Children' is out worldwide this autumn.