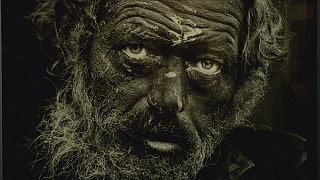 Bringing together 80 of the world's leading galleries in one major photography fair, Photo London 2016 harnesses the creative talent of the world's leading photographers for public view. British photojournalist, Don McCullin is one of them.
The 80-year-old has shot a wide range of subjects in areas as varied as 1960s inner city London, Vietnam and East Germany.
His long career, which began in 1959, has specialised in examining the underside of society, and his photographs have depicted the unemployed and the impoverished.
Between 1966 and 1984, McCullen, who has received several awards for his work, was an overseas correspondent for the Sunday Times Magazine, reporting on environmental disasters.
"I've earned my reputation in life out of other people's suffering," explains McCullen. "So, the idea I've got a grip of those thoughts means I don't feel totally pleased about myself. I feel pleased about the effort but I'm very cautious about the rewards because these images are not always pleasant to look at and many of the people in these pictures have died. So, it's not easy to live with myself."
On a more light-hearted tone, Photo London 2016 is hosting a new installation that brings to life Martin Parr's latest book, Real Food.
The 'Real Food' Van, which is stationed on the River Terrace of Somerset House, serves food inspired by Parr's iconic photographs.
Martin Parr's food van at @PhotoLondonFair, where his new book Real Food comes to life https://t.co/ya02BasxONpic.twitter.com/ENa8hzmc0t

— Creative Review (@CreativeReview) May 19, 2016
Famed for shooting the stars of the Nineties, photographer Rankin is also taking part in this year's event.
His latest project, 'Rankomat', gives visitors the opportunity to take their own portraits in his signature style.
#art We went to see Photo London 2016 @SomersetHouse: don't miss out ★★★★ https://t.co/bCuORAwQUX@PhotoLondonFairpic.twitter.com/W2C73lswxu

— The Upcoming (@The_Upcoming) May 19, 2016