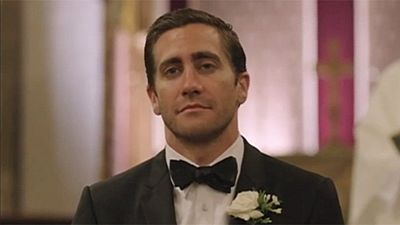 Jake Gyllenhaal and Naomi Watts pair up in "Demolition", and with Quebecois Jean-Marc Vallée of "Dallas Buyers Club" and "Wild" fame at the helm, expect a unusual angle on this thing we call life.
No strangers to taking on off-key projects, the lead actors have been well-served by a smart script and subject matter that has found some unusual comic chinks in hardcore situations.
"It's a totally unconventional story about something that would be seemingly so conventional. And what I love about the movie is that most people kind of go, 'Oh really?, That sounds like it's…' And I'm like, you really have no idea what you're about to get into. And that there are tons of times throughout the movie where you're laughing. It's just an awkward journey through a pretty seemingly ordinary situation," says Gyllenhaal.
The story relies on an unlikely setup, that one connection that out of the blue can turn your life upside down.
"It's quite a hard thing to imagine, handling grief in such a way. But at the same time, the more you study and look closely at grief, it can never be judged. And it manifests in different people in very different ways," says Watts.
The film is also a debut for Judah Lewis, a veteran of US children's television, as Watts' son.
Vallée is calling "Demolition" his most "rock and roll" film to date, and he certainly hasn't held much back with the soundtrack.
However his two earlier success were either real-life or close to it, with roots in real people. When truth is stranger than fiction he is in his comfort zone. Will making things up prove as fruitful?