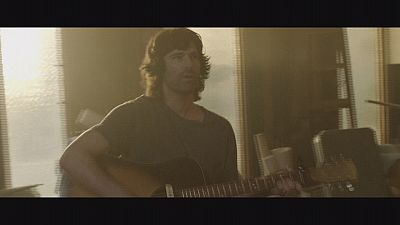 US indie rocker Pete Yorn has released his first studio album in more than five years.
Too much excess just becomes kind of boring
'Arranging Time' is a diverse set of songs, showcasing Yorn's love of rock, folk – and also blues.
Yorn described the inspiration behind the album's first single, 'Lost Weekend', saying: "Typically I associate lost weekends with excess and craziness and this was, kind of like, a part of the song anyway. It means a lot of different things to me.
"But part of it is kind of like, I think, a cautionary tale – the opposite, like how too much excess just becomes kind of boring."
Before his recording hiatus, Yorn collaborated with movie star Scarlett Johansson on the album 'Break Up' in 2009.
"It was just this crazy idea and then I texted her and I was like, 'You want to make a record?' and I didn't even know if she could sing yet, it was before she made any music at that point and she just hit me back. She was like, 'Sure.' She's game. She's down for anything."
Yorn has said a message of the new album is a reminder to always be 'present' and not let time pass you by.